SmartSite
Overview
The Smartsite Solution
How we operationalize a sustainable solution...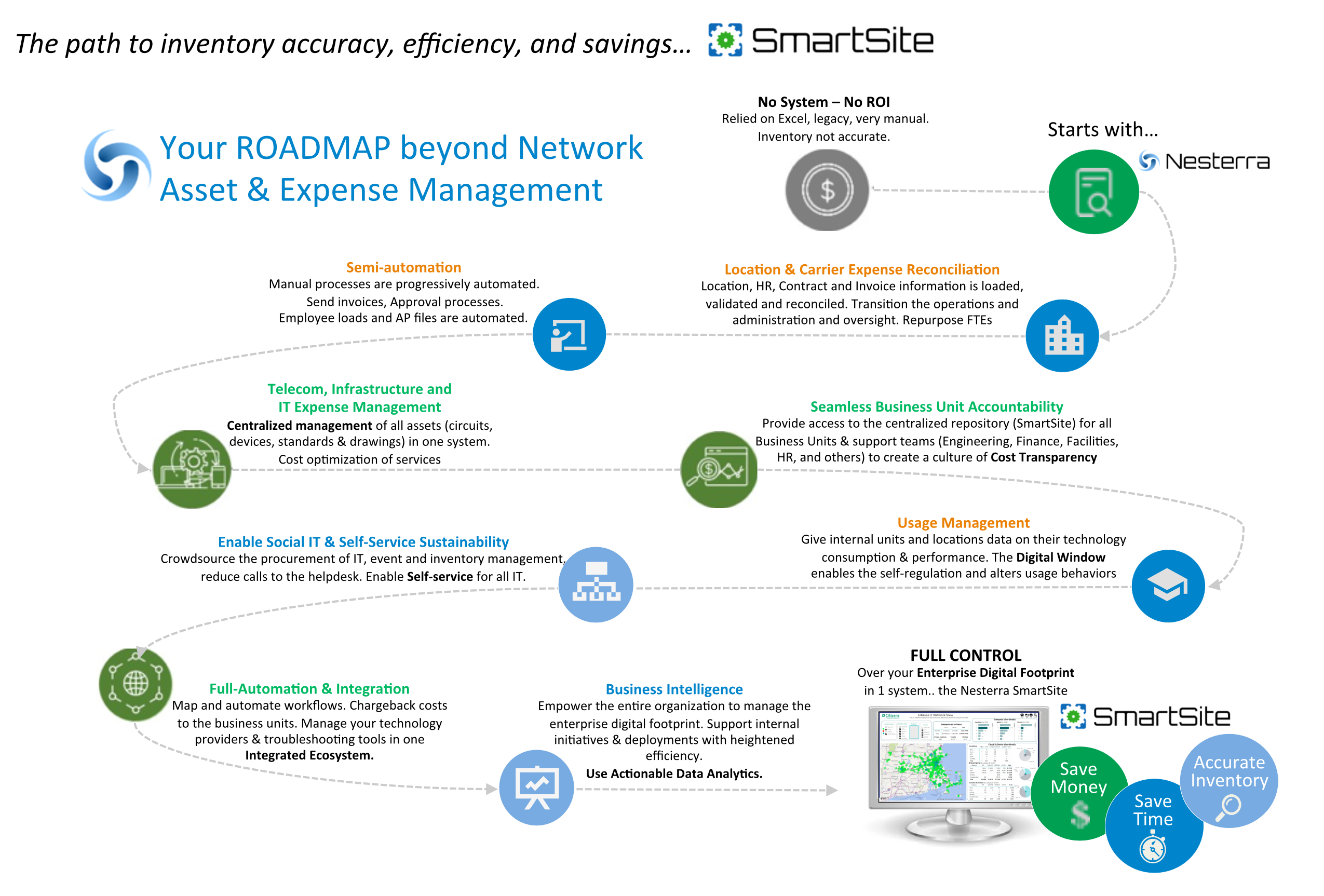 Visualization
Visualization
SmartSite Visualization
The SmartSite visualization tool gives you unparalleled ability to manage inventories, troubleshoot the network, and support your most important initiatives in the future.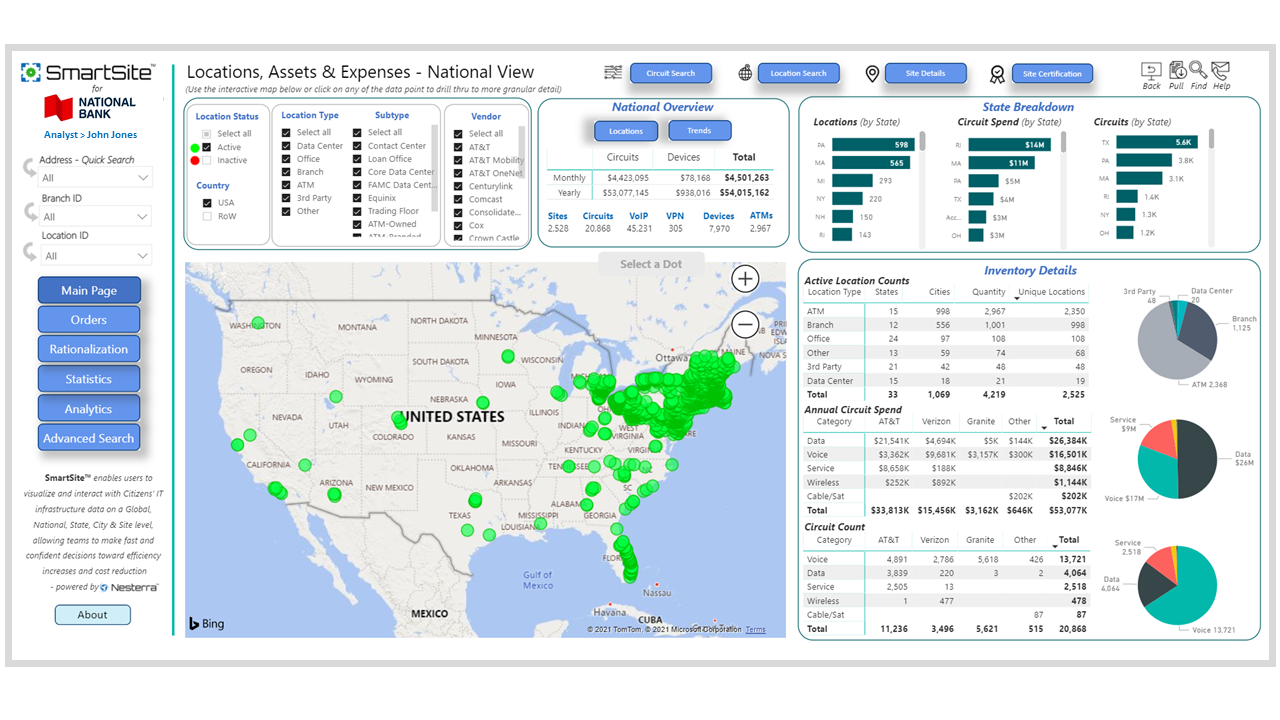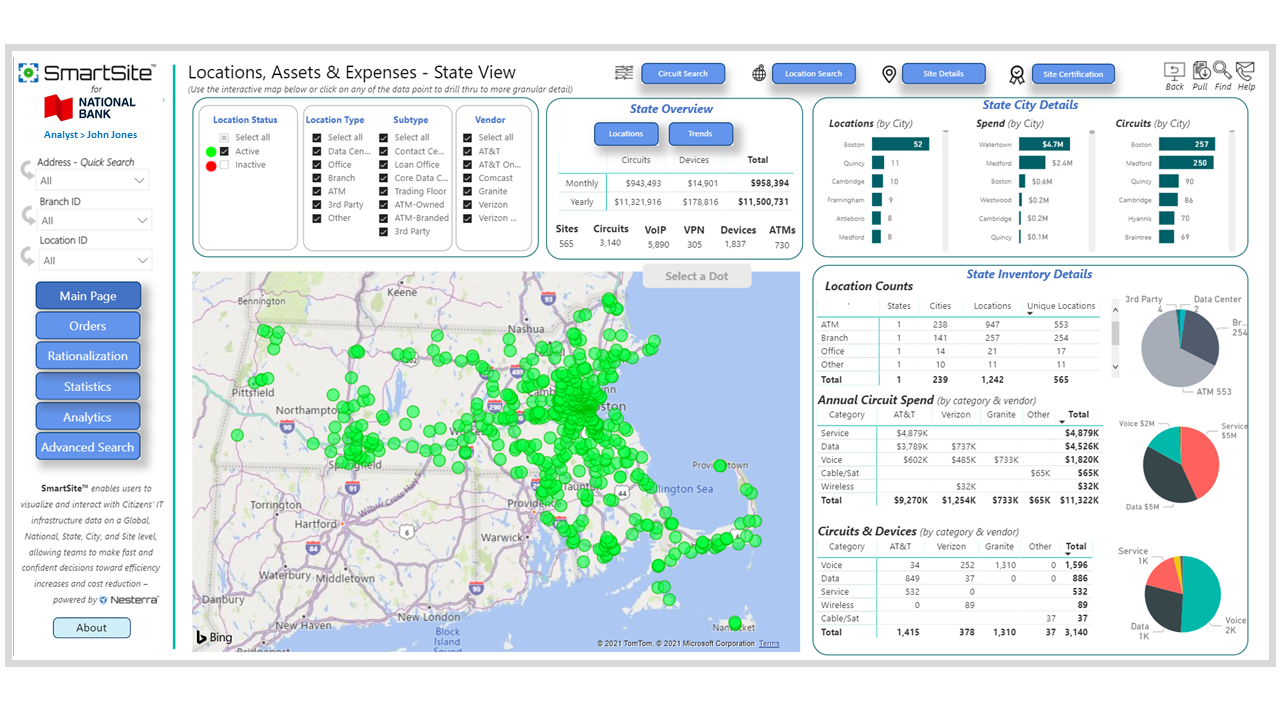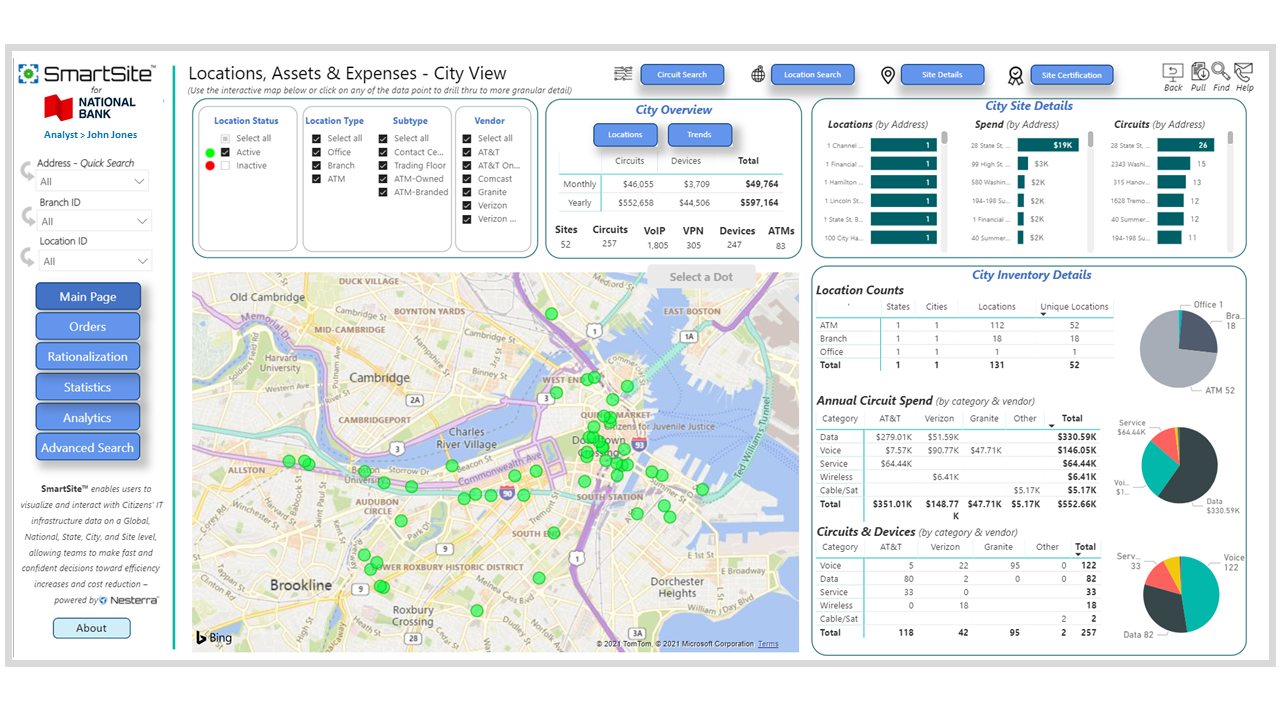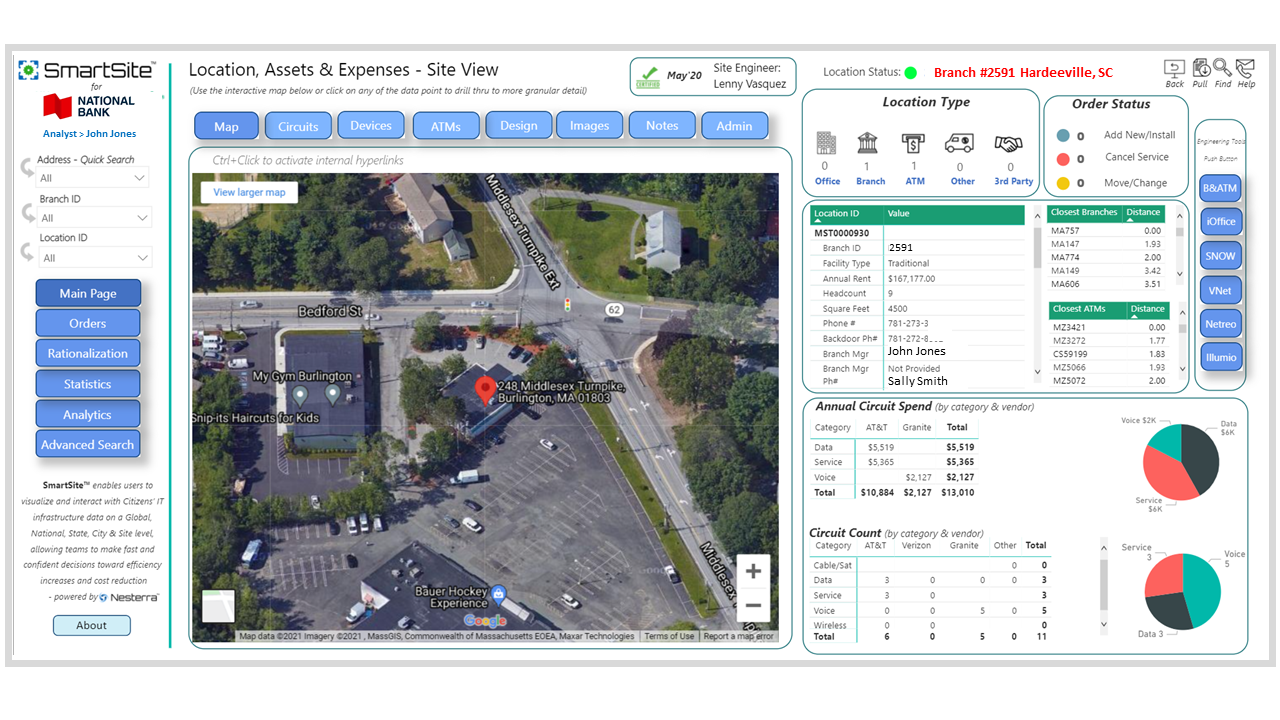 Analytics
Analytics
SmartSite Analytics
As we progress through the work, all of our actions and status are reported through SmartSite – Providing full transparency, so you always know where we are against targets and when to expect results.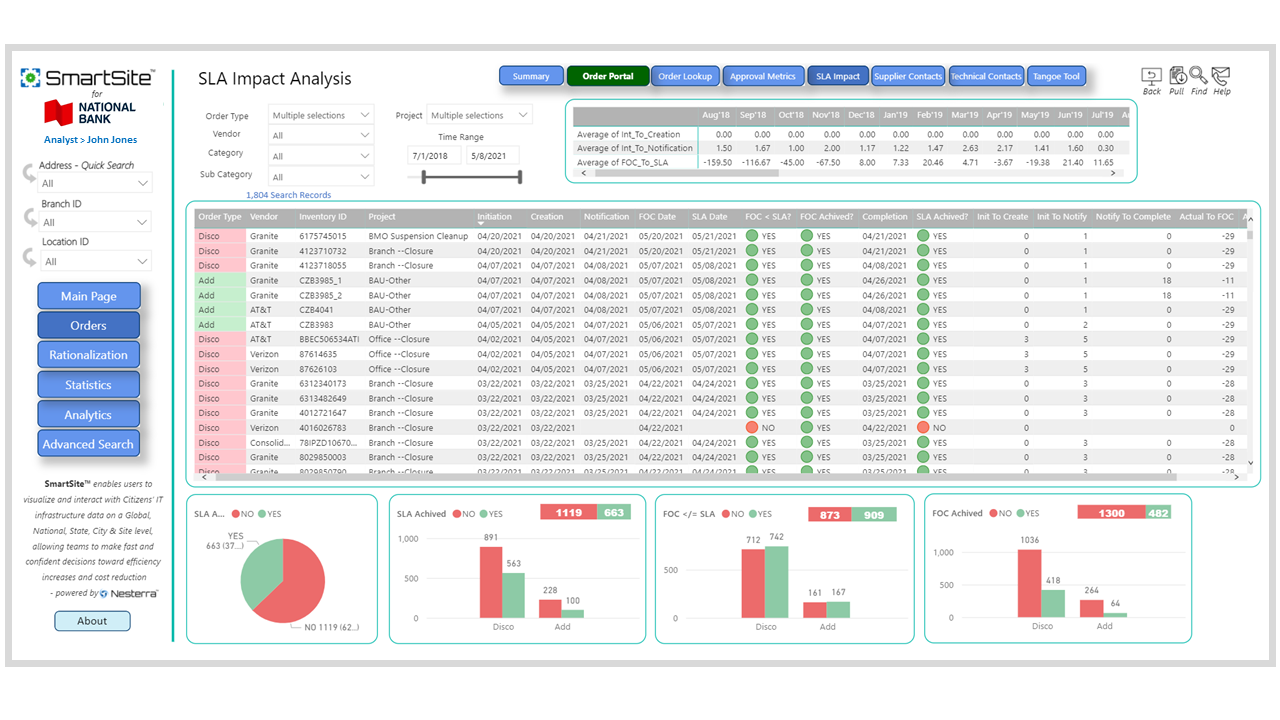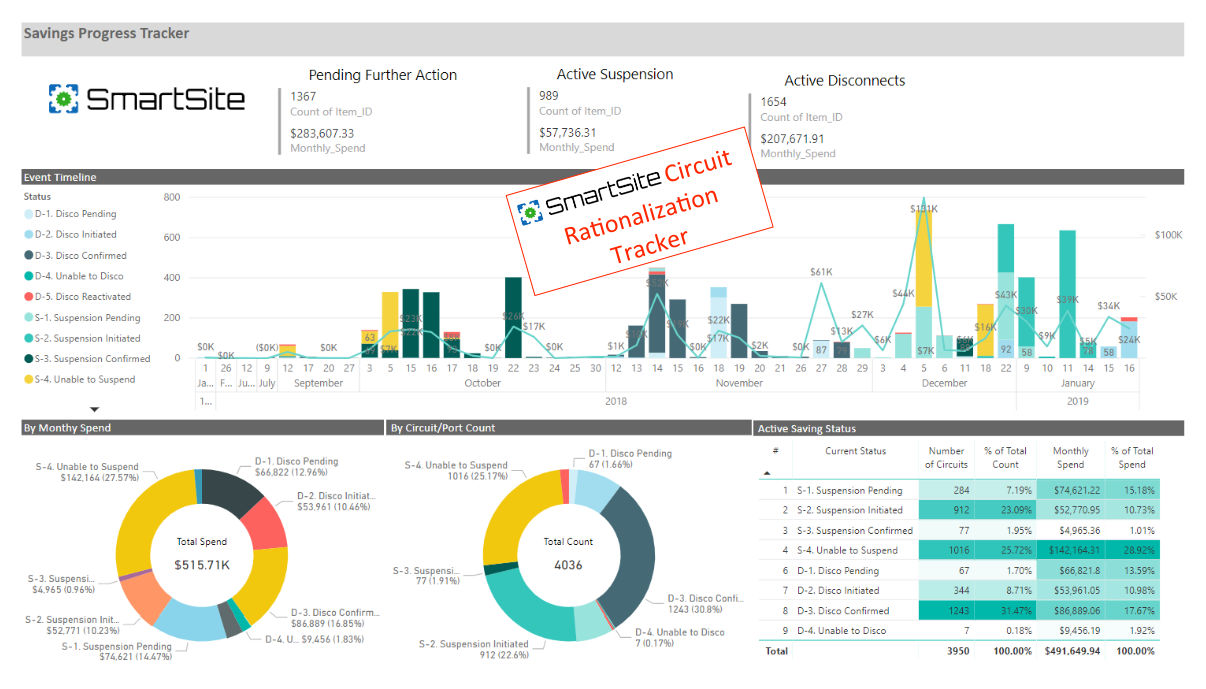 Savings
Savings
SmartSite Savings
The technical knowledge, analytical capability, experience, processes, tools and partnerships we've developed allow us to drive significant savings.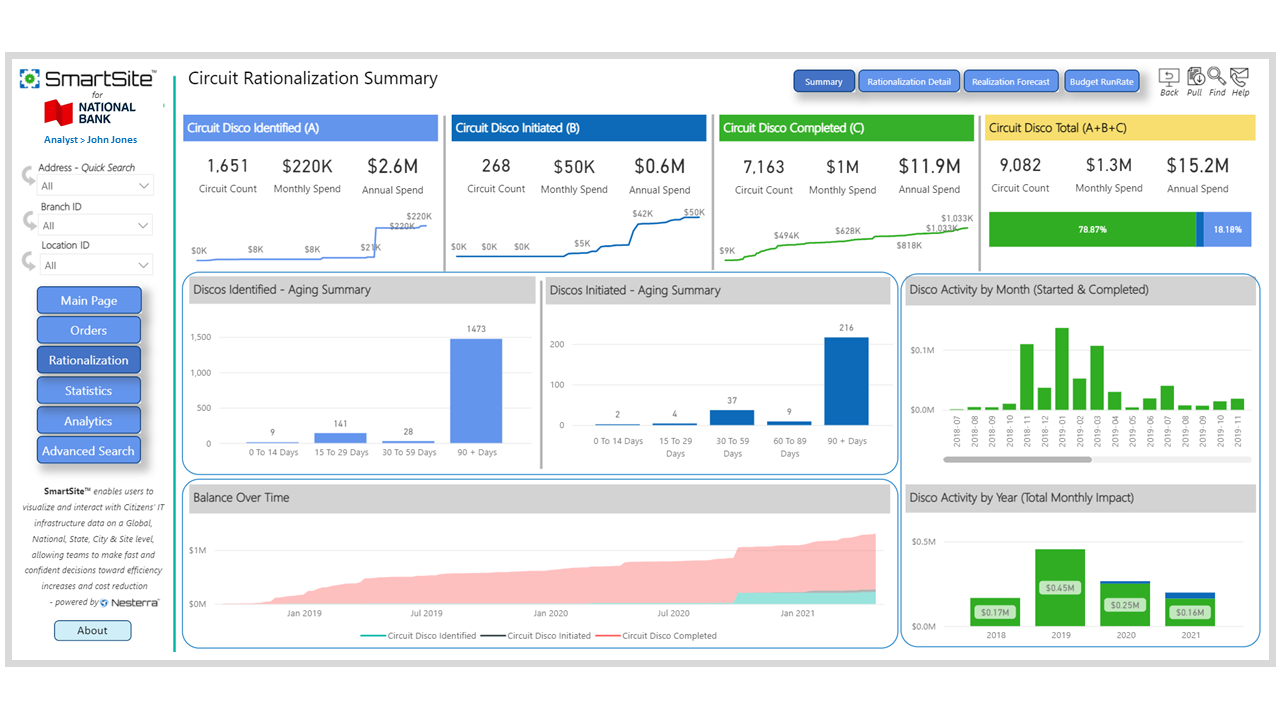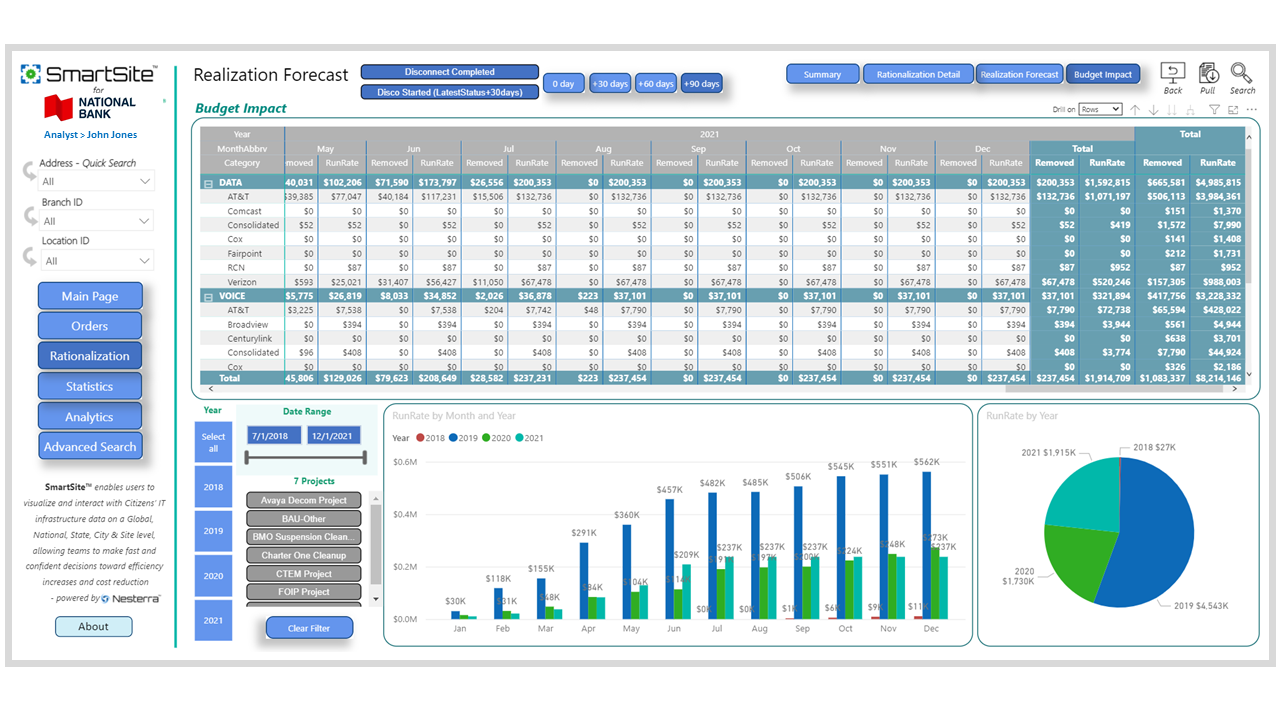 Support
Support
SmartSite Support
Once in place, SmartSite's inventory & expense management system becomes the critical component at the center of a highly effective IT Network Services Operation model.